Like many Houstonians tired of being indoors and pleasantly surprised by the cool weather last weekend, I took to our city's increasingly well-developed hike and bike trails to seek fresh air and nature during these often too-isolating times.
At approximately 10:30 in the morning on Sunday, September 20, 2020, I was ambushed, assaulted, and robbed on the Buffalo Bayou trail near Guadalupe Plaza east of downtown Houston near the intersection of Jensen Drive and Navigation Boulevard.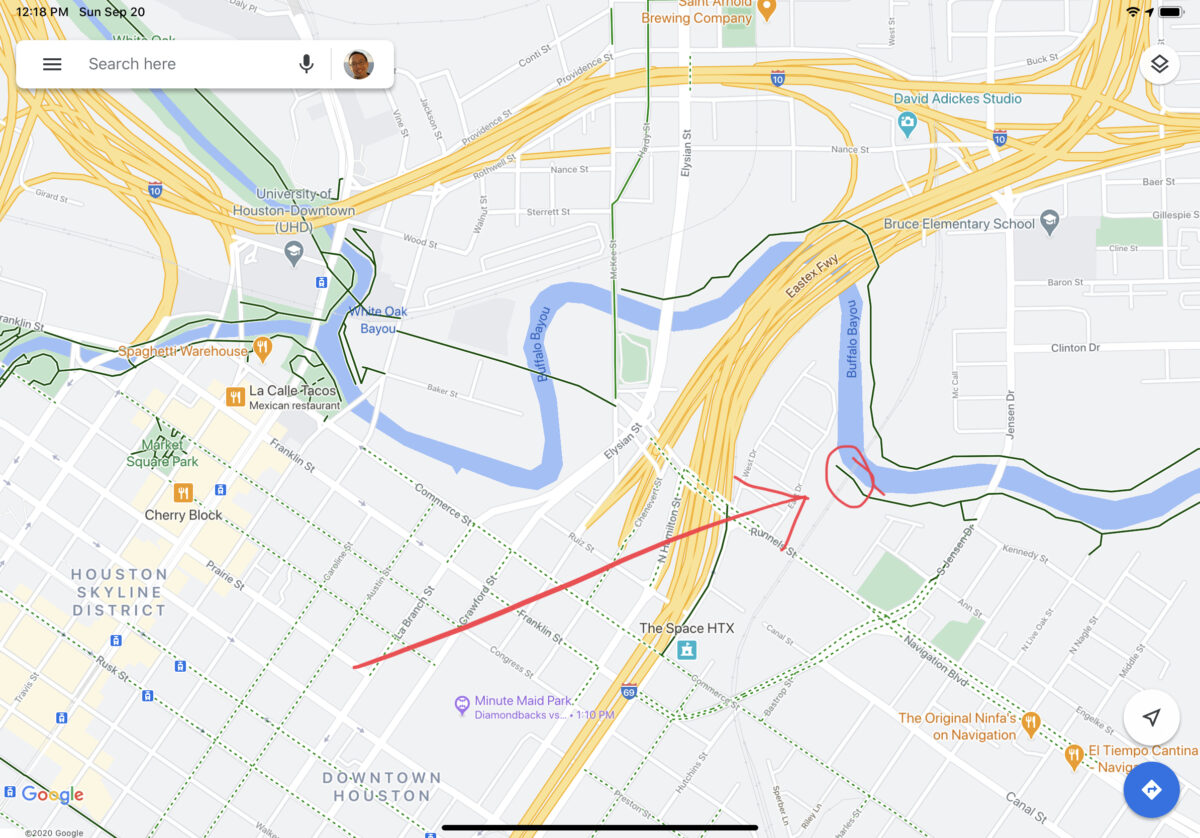 The assailants were three young males in their teens or early 20s. They were waiting under the Union Pacific railway bridge—a section of the trail with limited outward visibility and no easy detour.
Moments before I passed him on my bicycle in the tunnel, the oldest assailant threw another bike in front of me, which caused my bike to flip and me to crash. My riding companion rode up to my defense and was immediately assaulted (punched) by the assailants.
In what seemed like less than a minute, the three thieves rode off with our bikes and personal possessions in the attached bike bag, which included a cell phone, sunglasses, locks, and of course our Covid face masks. I had originally planned to bring my dog with me on this ride in a trailer, but luckily did not.
Click here to continue reading this story at GeneralAcademic.com.